IMS TECHNOLOGY GROUP
YOUR DIGITAL
TRANSFORMATION STARTS HERE
Create an innovative digital transformation strategy to support collaboration and deliver bold productivity improvements.
BUSINESS TRANSFORMATION SERVICES
WE'RE YOUR DIGITAL
TRANSFORMATION COMPANY
A successful business transformation starts with an outstanding digital transformation strategy. IMS Technology Group helps you improve your productivity by implementing a bold new digital strategy to streamline your business processes and find new efficiencies throughout your organization. Below, learn more about bulk scanning services, legal document scanning, medical record scanning, large-format scanning, microfilm and microfiche conversion, and other services that comprise your transformative new process improvement strategy.
GOING PAPERLESS
WHY IT'S IMPORTANT
When you partner with IMS Technology Group as your digital transformation company, you free your organization from the hassles of traditional document storage. Instead of hand-filing a mountain of paperwork in folders, storage cabinets, and legacy systems, your business uses digital technology to store its data safely. We provide one of the world's most advanced document management systems, using the power of technology to eliminate filing tasks and increase productivity. Our competitors might offer basic scanning or storage, but they can't touch our comprehensive level of digital business management solutions.
Save Resources
Minimize the time, money, and resources you devote to managing business documentation.
Improve Morale
Free your staff from repetitive tasks and lift the burdens of managing physical paperwork.
Boost Productivity
Gain the benefits of speed, efficiency, and productivity from streamlined data management.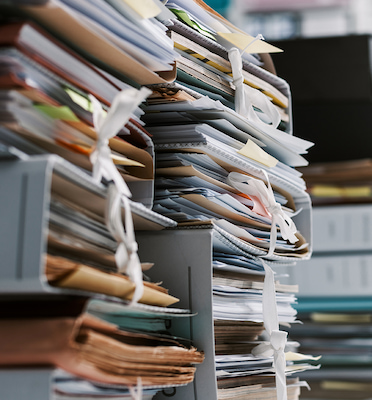 BUSINESS BENEFITS
WHY SWITCH TO A DIGITAL TRANSFORMATION COMPANY?
Any organization that handles a large volume of paperwork deserves the efficiency that comes with digital transformation. If you're already using some type of scanning or document management software, your organization could still be far behind the times. Scanning and managing paperwork yourself creates constant risks of security failures, errors, lost data, needless repetition, and the wasted time your staff could use to focus on their primary roles. When you opt for business process outsourcing with IMS Technology Group, the burdens of document management are lifted, and you can spend your company's time, money, and efforts more wisely. We're here to support your digital transformation and see you succeed.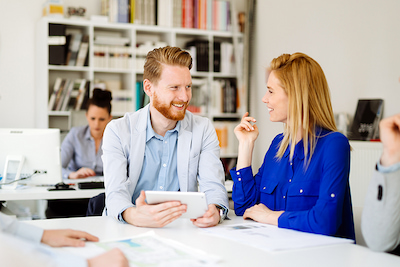 STREAMLINING THE CLASSROOM
HOW DIGITAL TRANSFORMATION SUPPORTS EDUCATION
Schools, universities, and learning centers across the United States are using electronic document storage to take education to the next level. Through safe and secure digital document management, a digital transformation company like IMS Technology Group can help an educational institution build its knowledge base and create a learning library. Students can store and retrieve information with user-based access, while the school protects and preserves valuable educational data. Everyone in the process benefits, from learners and educators to the community at large.
"St. Joseph Schools partnered with IMS Technology Group in early 2020. We had a warehouse full of Student Records that were at risk for any manner of disaster. IMS was the third provider we have used and, by far, is the best. The professional team at IMS jumped right in, and immediately we were confident we made the right decision."
DR. GABE EDGAR
Superintendent - St. Joseph School District