STREAMLINE WORKFLOW AUTOMATION
BUSINESS PROCESS OUTSOURCING SERVICES
Free your staff from repetitive tasks, work strategically, and boost the productivity of your business operations
BOOST PRODUCTIVITY
COULD YOU OUTSOURCE YOUR BUSINESS PROCESSES?
Business process outsourcing (BPO) streamlines business operations through savvy process automation strategies. Almost any aspect of your business benefits from our expert insights and process improvements. From employee onboarding to workflow automation, business productivity increases with our help as your BPO company. IMS Technology Group uses business process automation tools to lift the burdens of repetitive tasks, encourage your employees to collaborate, maintain a focus on your business strategies, and spark a genuine digital transformation at your company.

FASTER, EASIER, AND MORE EFFECTIVE
BENEFITS OF BUSINESS PROCESS OUTSOURCING SERVICES
Could your company be more thoughtful in its processes? Could it be more profitable and productive? Refocus your organization on its primary objectives instead of wasting time on paperwork, scanning, and other organizational tasks. This concept behind business process management uses automation solutions and automation technologies to preserve valuable resources. As our outsourced business solution, IMS Technology Group conserves money, saves time, and encourages digital transformation in your organization.
Maximize Efficiency
Reduce unprofitable activities that sap productivity from your company. Stop doing and redoing work that could be handled by artificial intelligence and automated systems. Find new efficiencies through smart business solutions. By avoiding expensive errors and waste, you allow your team members to shine and become more strategic and efficient than ever before.
Reduce Costs
We use proven strategies to reduce costs across your organization and find economies of scale through technology. Cost reduction is always handled thoughtfully with your desired results in mind and the resources available. We use a savvy combination of automation tools and business automation experts to deliver measurable return on investment (ROI) for your company.
Scale Operations
Ready to grow your company and seize new opportunities? Growth is easier than ever with business operations outsourcing. We can help you scale up your organization without worrying about making missteps that could limit future possibilities. Pursue your vision and expand your operations exponentially with expert operational support from IMS Technology Group.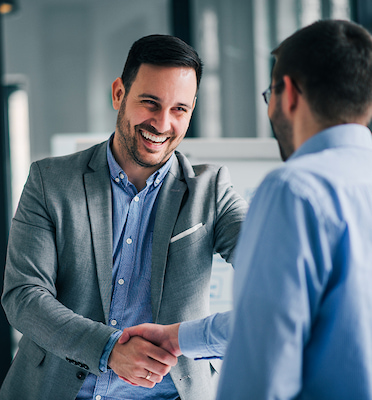 HOW DOES OUTSOURCING WORK?
We use innovative process automation techniques under the business process outsourcing (BPO) model to streamline your operations. In plain language, this means we find lots of small efficiencies that add up to a major shift in overall productivity. Any opportunity to boost productivity or make things simpler and faster will be considered . With AI automation tools, we can relieve your staff of frustrations and promote teamwork while helping your company stay more profitable. Even with resource limitations, IMS Technology Group can work within your boundaries to pursue success. We work with government agencies, community organizations, universities, retail operations, law firms, healthcare companies, and other organizations that require expertise and professionalism - not to mention regulatory compliance and strict confidentiality. With our help, your business outsourcing project kickstarts a major digital transformation even within your company's limits on staffing, timing, or budgeting.
SPARK TRANSFORMATION
OUR OTHER BUSINESS MANAGEMENT SERVICES
Document Management Software
Scan and store documents or take a fresh look at your end-to-end document management. Take your company completely paperless and go green. However, you need to improve your business processes to improve your company's productivity, we're here to support your transformation.
Cloud Faxing Services
Move important data to the cloud and protect it with security controls and user-based access. Use cloud faxing to amp up your data transmission and add an extra layer of security. Store information and share new ideas among your employees with the latest in data movement from IMS Technology Group.