A SIMPLE AND SECURE SOLUTION
MEDICAL RECORD SCANNING SERVICES
Scan and store electronic medical records with full HIPAA compliance
DIGITAL MEDICAL RECORDS
MEDICAL DOCUMENT SCANNING SERVICES
Medical record scanning services make it easy to stay HIPAA compliant while streamlining your healthcare practice's documentation procedures. Turn paper medical records into electronic medical records (EMR) with an EMR system that's Medicare/Medicaid compliant and meets the high standards of insurance companies, government agencies, and similar organizations related to healthcare. The scanning process is fast and supports maximum productivity while keeping your patient information safe and secure. Medical records scanning and indexing happens in one smooth step, with simple data retrieval as needed. Your healthcare staff will be relieved to interact with a user-friendly system that takes the hassle out of medical document management. Plus, your patients will notice the upgrade in your fast processes from going paperless.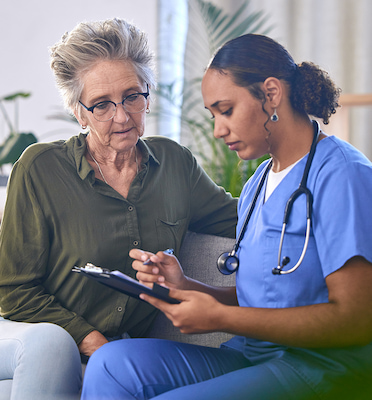 BENEFITS OF MEDICAL RECORD SCANNING SERVICES
The healthcare field comes with a mountain of paperwork, but the mountain is becoming digital and moving into the clouds. With cloud-based scanning and storage, you no longer need to maintain paper files for all documentation. It's time to transition to medical document scanning and keep your files in weightless digital storage with tight security you can trust. With IMS Technology Group, you'll see the benefits from your bottom line to the smiling faces of your patients and employees who are freed from the burdens of paper recordkeeping.
Maintain a cleaner, neater medical office

Share and store documents securely

Protect patient health information

Ease the hassles of paperwork

Minimize repetitive tasks and errors




Transition to a paperless office
Our medical record scanning speeds up your healthcare office procedures and frees up staff time while reducing the incidence of human errors in handling paperwork. Streamline your office and stop investing valuable resources in purchasing, organizing, and storing paper documents. Do you work for a large healthcare organization? No problem. We handle large jobs for some of the country's biggest healthcare companies, so there's no need to worry whether we can take on the scale of your daily documentation.
BEYOND MEDICAL RECORD SCANNING SERVICES