SAFE DIGITAL STORAGE FOR LAW FIRMS
LEGAL DOCUMENT SCANNING SERVICES
Move legal paper files to digital files with the privacy and security your clients deserve
PAPER FILES TO DIGITAL DOCUMENTS
LEGEL DOCUMENT SCANNING SERVICES OVERVIEW
Large law firms streamline their secure document management with IMS Technology Group's reliable legal document scanning services. Turn paper files into digital files and transform how you file daily. Store and retrieve confidential information safely with our innovative legal scanning services that take the hassles out of client paperwork and record storage. We work with major law firms serving thousands of clients and can handle the scale of your legal document management with professionalism and care.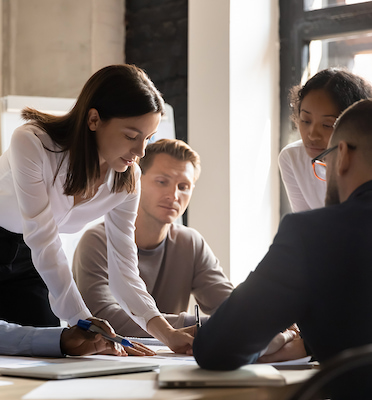 BENEFITS OF LEGAL SCANNING
Legal document scanning eases the paperwork hassles your staff encounters and helps transform your law office into a more paperless environment. Improve client service, handle more clients more efficiently, and add a new layer of security to your stored files. Almost all legal documents can be stored in digital formats. Access and share documents whenever needed and add passwords and controls to protect client privacy. Work with IMS Technology Group, a reputable company that has helped many other law offices make the transition to digital scanning and storage.
Reclaim space in your law office

Stop storing documents in folders and cabinets

Start scanning documents into cloud-based files

Share and provide documents as needed

Protect clients' private information




Increase productivity for your legal team

Meet legal deadlines

Reduce paper and go green
With legal document scanning services, your staff can stop worrying about accidentally misfiling physical paperwork or losing track of important documents your clients need for their legal cases. Instead, your law office can handle, transfer, and file documents digitally with secure document scanning services from IMS Technology Group. A legal document scanning project digitizes your office and ensures all files are arranged digitally to prevent loss, destruction, or theft. Stay within the law and streamline your office procedures. Best of all, you can improve your client service and further improve your stellar reputation in the legal field.
NEED MORE SERVICES?
LEGAL SCANNING AND STORAGE