SECURE FAX STORAGE SOLUTION
CLOUD FAXING SERVICE WITH WESTFAX
Send and receive faxes with safe and private WestFax HIPAA-compliant cloud storage.
FAX WITH CLOUD STORAGE
INCREASE FAXING FLEXIBILITY AND SECURITY
How up-to-date is your faxing? You might have an all-in-one printer that can fax over phone lines or a fax machine that is tucked away in a corner of your office, but these methods are outdated and vulnerable to cybercrime. It's time to retire this antiquated technology with a cutting-edge way to send faxes via the cloud with a fully HIPAA-compliant process. The safest way to transmit confidential documents and sensitive information over the internet is through cloud-based fax, which employs a private and secure connection to send and receive faxes with a specific, personalized fax number for your organization. Your staff uses a more flexible and confidential method of faxing with cloud storage. Plus, you can restrict access to meet your needs or open user-based access to facilitate greater business productivity.
Maximize Efficiency
Sending faxes is more efficient with a cloud-based fax solution that protects your data and speeds up your business processes. A cloud faxing service eliminates the traditional hassles of faxing, like paperwork, finding fax numbers, and communicating to ensure your faxes go through. Stop the typical faxing headaches and take a big step forward in efficiency with our online fax service offerings. Use our online fax service services to significantly increase your level of productivity and reallocate your time to other important tasks.
More Cost-Effective
Contain costs and stop sending repeated faxes that add frustration to your daily work. We provide a cost-effective cloud faxing service to minimize unnecessary expenses and make better use of your company's limited resources. Even on a tight budget, you can streamline your company's faxing processes and remove extra steps that are costing money and causing slowdowns in your staff productivity. This is a cost-effective solution for government agencies, schools, and other organizations that answer the public regarding cost.
More Secure
Is your faxing as secure as possible? At many organizations, faxing doesn't have the same safety protocols as other communication methods. Improve your faxing security with a cloud-based transmission that keeps your information private with controlled access. Our processes are HIPAA-compliant and prevent unauthorized access to patient records, health data, doctors' notes, diagnostic work, lab results, legal information, government records, and many other types of information that deserves absolute confidentiality.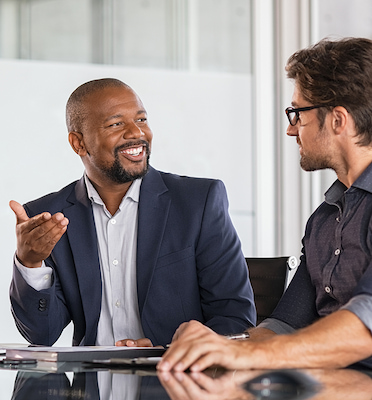 WHAT IS WESTFAX?
WestFax is a cloud-based AI-powered automated faxing solution that uses safe electronic transmission. Unlike other enterprise faxing solutions, WestFax comes with no requirement for extra servers or any other equipment acquisition. Fax with any device, including a computer, mobile phone, or tablet using IOS or Android. For maximum business continuity, you can maintain the fax number you currently have as long as your number is portable. Faxing comes with nearly unlimited capacity, depending on your long-term cloud storage needs. It's simple to deploy with a basic setup, including an API, print driver, and CloudFax API integration. Switching from another fax provider with no costly licensing seats or commitments is also simple. With IMS Technology Group's faxing and data management experts on board, you'll have a committed implementation team and support agent who is familiar with your industry and can make sure you're using WestFax as productively as possible.

NEED MORE SUPPORT?
WE PROVIDE COMPREHENSIVE SOLUTIONS
Document Management Software
Scan and store papers or take a new look at your end-to-end document management to find greater efficiency. Become more environmentally friendly by making your business 100% paperless. We're here to support your transformation, no matter what changes you need to make to your business procedures to boost productivity at your organization.
Business Process Outsourcing
At IMS Technology Group, we improve your business procedures and look for fresh approaches to offer efficiencies that will help your company succeed through streamlining. Our process simplification increases corporate effectiveness across the board, from document scanning and storage to better interdepartmental cooperation via business software.